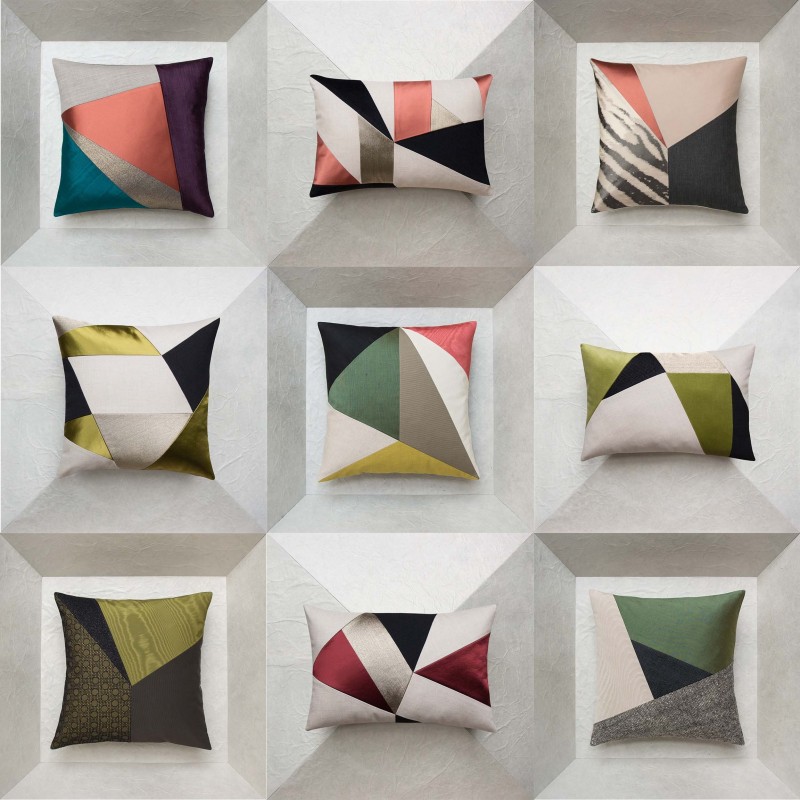 ALL MODELS
DESIGN CUSHIONS
Collections of high-end cushions made in our Parisian workshops using articulated fabrics in highly geometric designs.
With their simple, harmonious and dynamic patterns, these cushions will easily coexist on a sofa or a bed and will fit perfectly into any environment to bring an elegant touch of modernity and contemporary design.
Their "haute couture" finish, the feathered interior and the original closure with leather pellets and hand-knotted braid are there to guarantee the exceptional demand of Maison Popineau.