We can delivery where you want : to your home, your work place, your vacation place, your friends' home, your family's home for a gift... in France and abroad, anywhere except postal boxes and hostels.
Our products are always individually wrapped and packaged.
40x40 cushions are delivered in individual boxes that are the perfect package for a gift.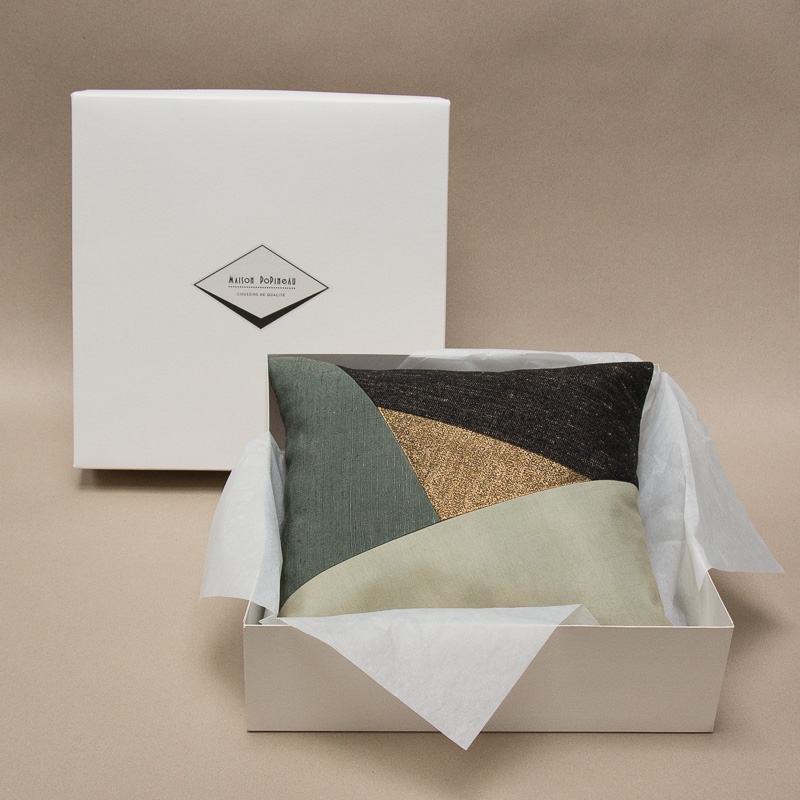 All orders are delivered upon signature to the address indicated on your order form.
For continental France, you will be delivered by our partner, Colissimo from Monday to Saturday morning, within 48 hours after shipping.
If no one is there at the time of delivery, you will receive a notice to claim your package at the nearest post office.
For overseas shipping, delivery times vary from +5 to +10 days, depending on the shipping area.
For international shipping, we work with Colissimo International and delivery dates vary from +3 to +8 days, depending on the destination (not including possible delays in customs).
Deliveries take place from Monday through Friday, with exception to public holidays.
Deliveries are upon signature. If no one is there at the time of delivery, you will receive a notice with a new delivery date.
Customs fees depend on the country to which the package(s) are delivered and must be paid directly to the transporter in order to receive the package.
For specific requests, don't hesitate to use the contact form specifying your request.
All details are given for information only as to business days for Colissimo and Colissimo International. These prices are non-binding.