Reference:
ORPHEE G.
Orphée is a graphic rectangular cushion in 3 shades, raw, khaki and gray. It is a perfect match with all of the black and white cushions from the Sérénité theme, but is also perfect alone in an armchair, or paired on a sofa with its opposite model, ORPHEE D.
Front
Raw wool twill, clay gray polyester satin and light khaki washi fabric.
Back
Raw cotton and linen twill, zipper covered with raw grosgrain ribbon, leather tabs, silver grommets.
Useful informations
Cushion with feather filling - Made in FranceRemovable cover - Dry clean
You might also like
Browse the collection of our related products.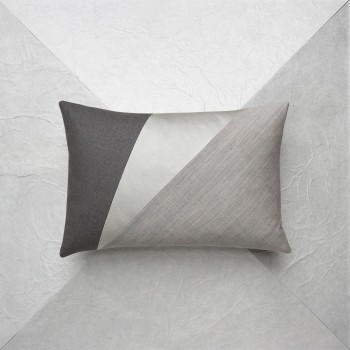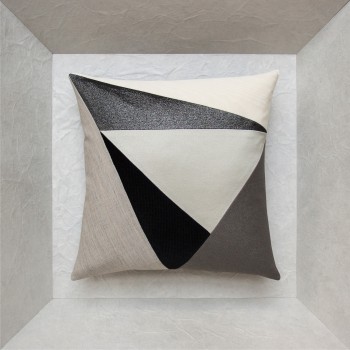 YOU WILL LIKE ALSO
Browse the collection of our category products.