Between design and craftsmanship, Cushions created as unique pieces
The Maison Popineau's workshop is half-way between an artist's workshop and a couture workshop. Aurore, the House's Artistic Director, has broken down the boundaries between creative and technical activities, favoring a global approach to produce exceptional, design cushions and decorative cushions with meticulous finishes.
She creates small limited edition cushions that are renewed on a regular basis over time, so as not to lose sight of these two requirements.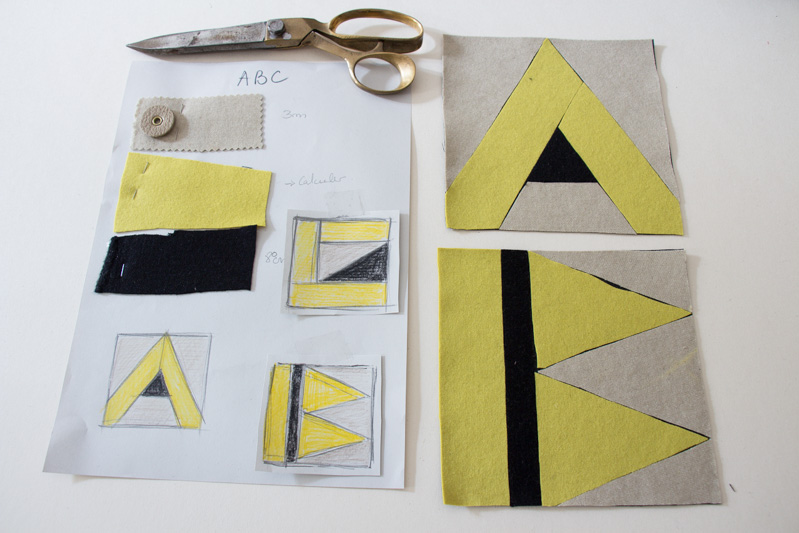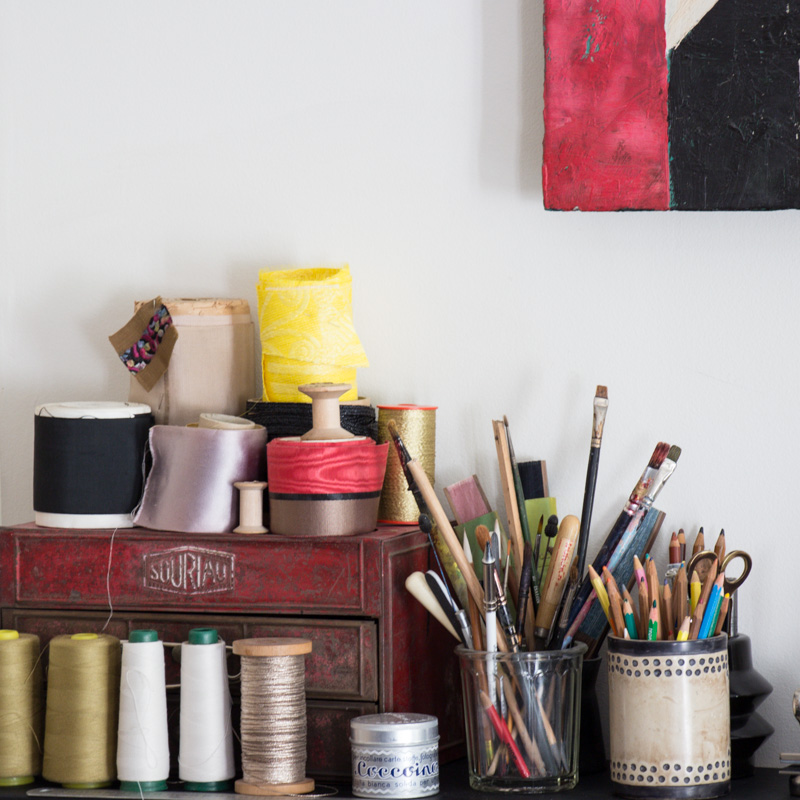 The production procedure:
a concern for detail
When we break down the production procedure for a haute couture cushion, you can understand the Artistic Director's creative process, from the first pencil sketches and the preliminary mock-up to fabric selection, as well the intermediary exploratory boards, cutting, pinning followed by assembly…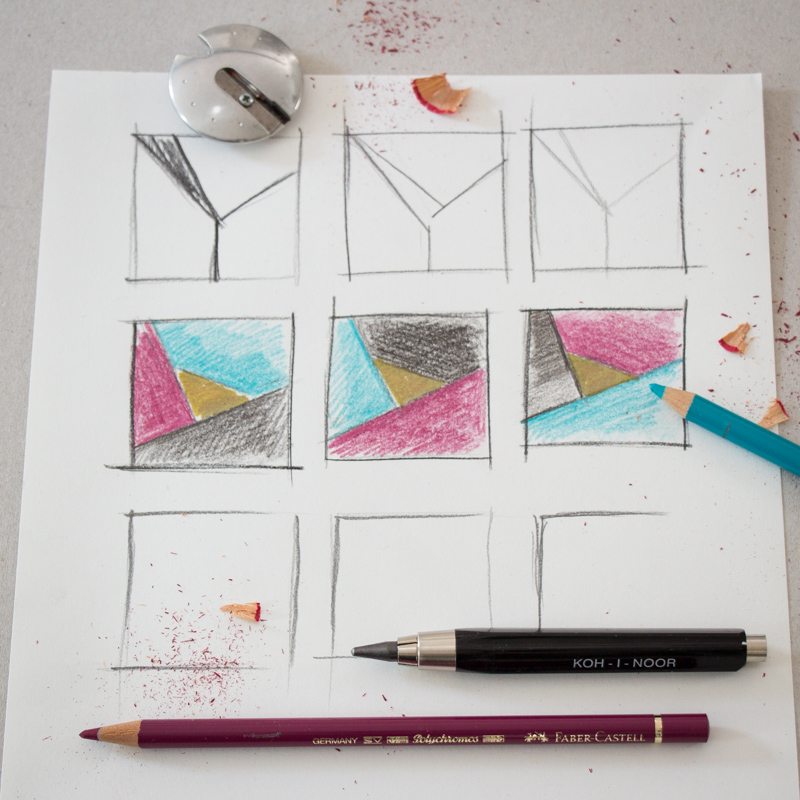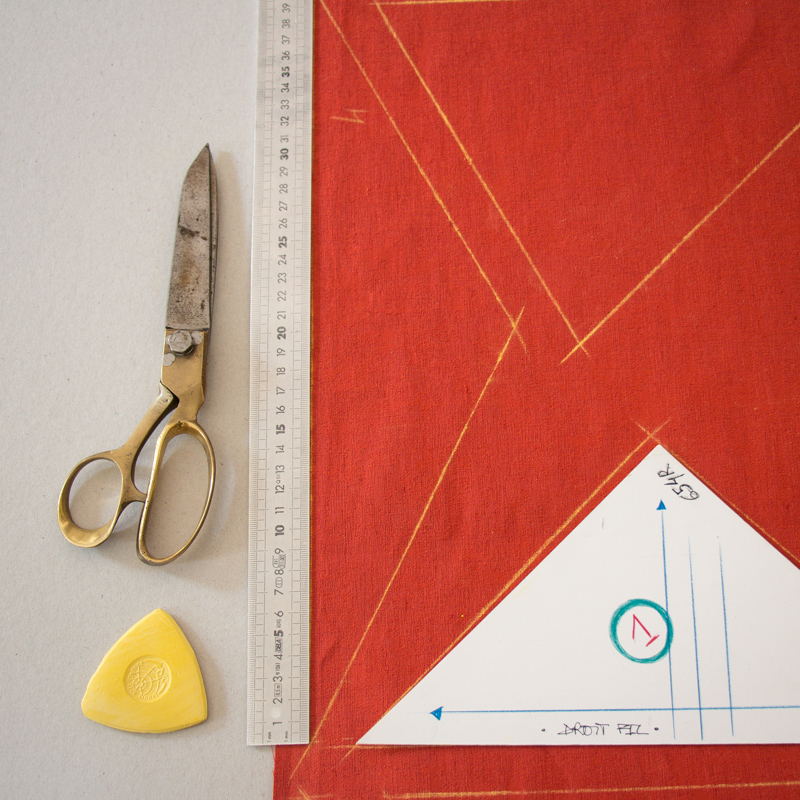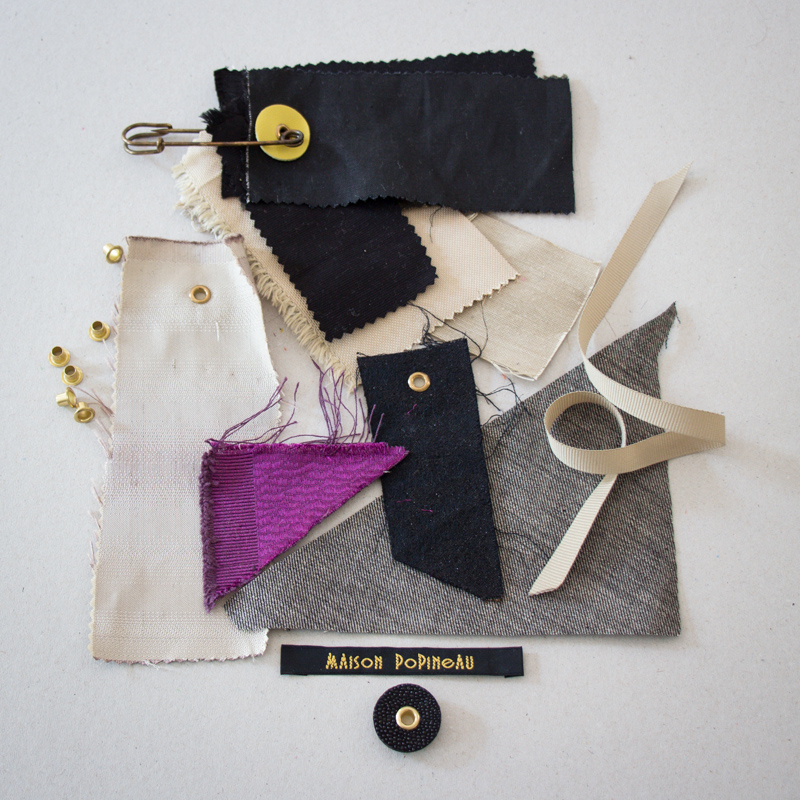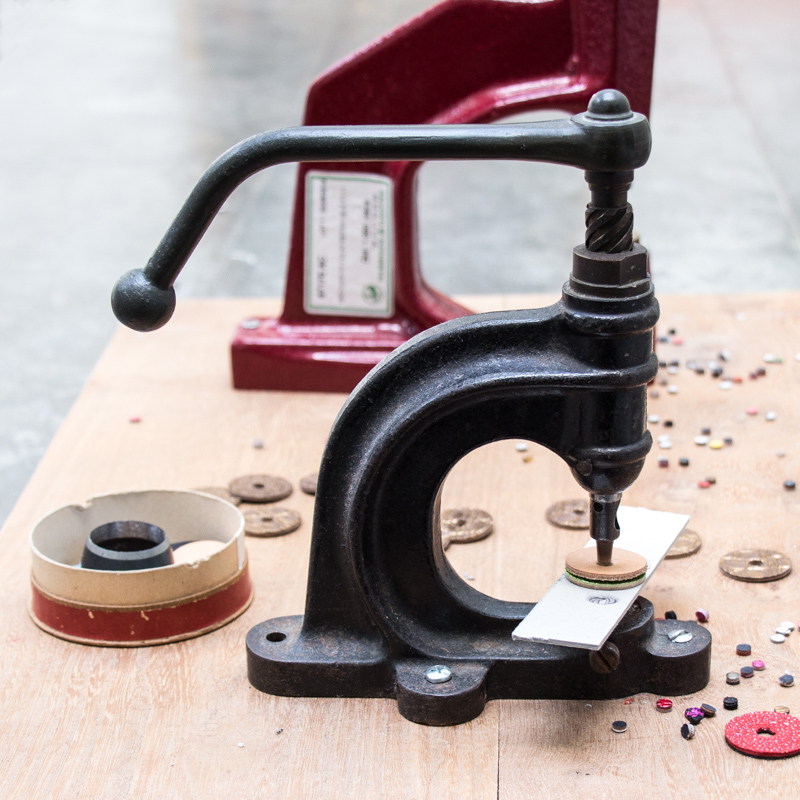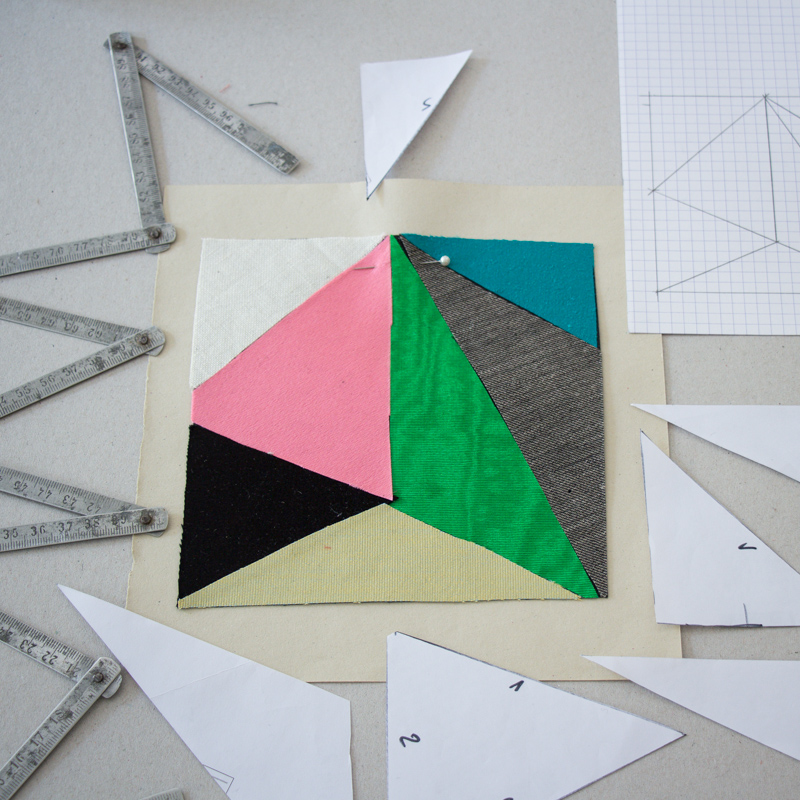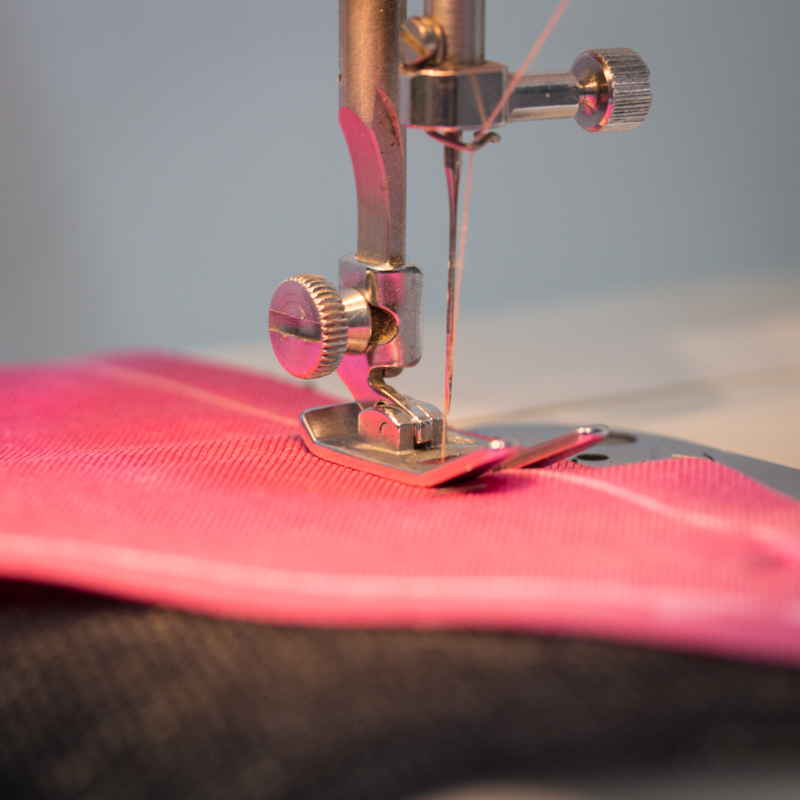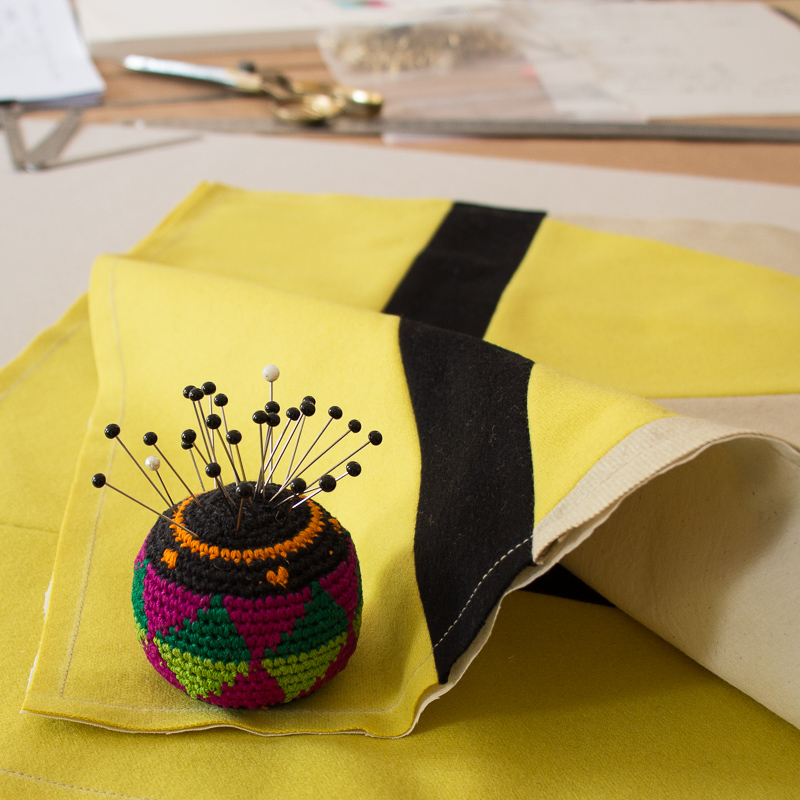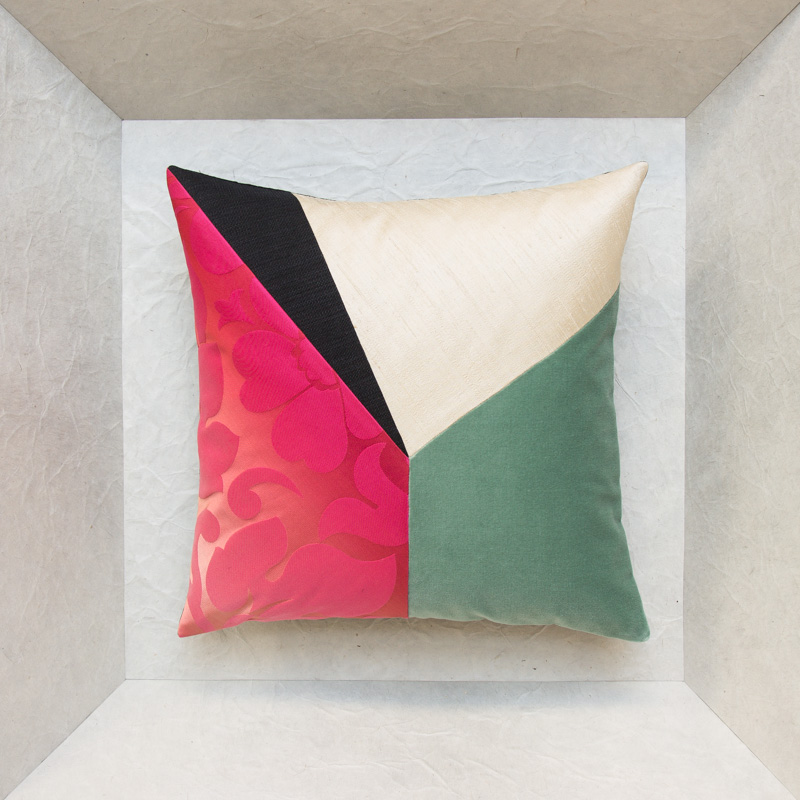 The art and
the Material

Aurore, who loves fabrics, will invite you to touch rich, varied fabrics during a visit to her workshop, and will help you experience the emotions that fabrics can trigger upon contact. Velvet, satin, denim, moiré…linen, silk, ramie, cashmere… all of these fabrics have their own sensory appeal that inevitably makes us recall a feeling, a memory.

The rigorous selection of fabrics and the harmonious combination of materials make up the original charm of the Maison Popineau's decorative cushions.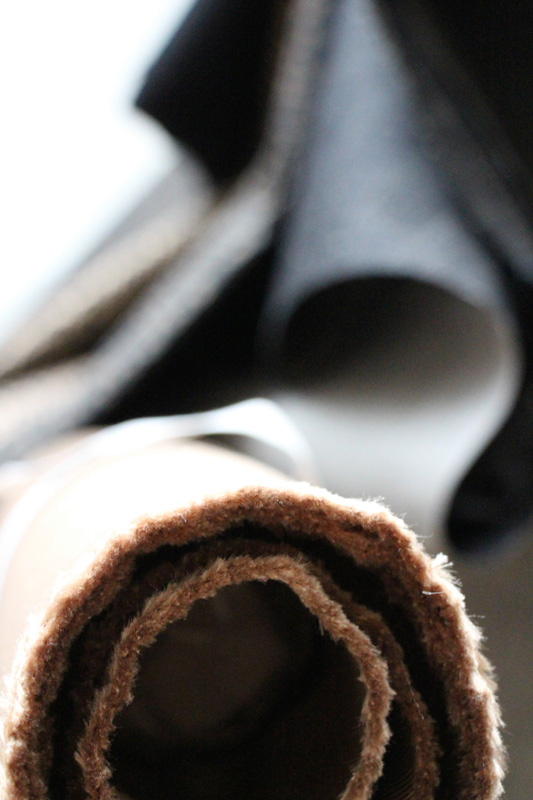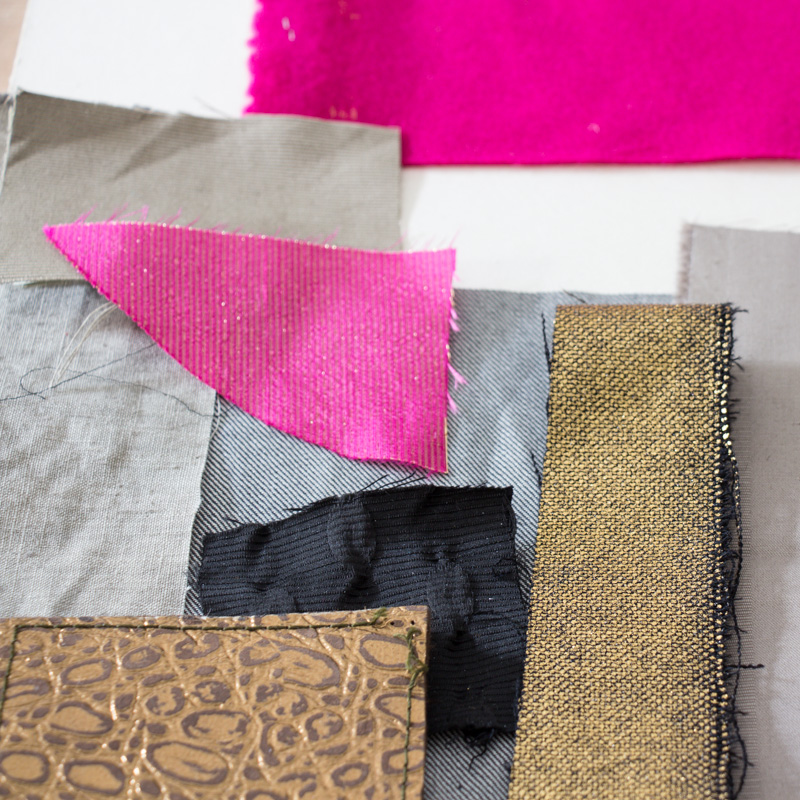 Finishings pushed
to the extreme
Production follows very stringent technical procedures from cutting to assembly. Finishings are pushed to the extreme, with a very haute couture flair.
Aurore controls and masters every step of confection giving special attention and concern to maintaining the craftsmanship spirit that differentiates the high quality products from industrially produced cushions.
At every step, she is very careful to reduce fabric waste to a minimum for constant environmentally responsible production.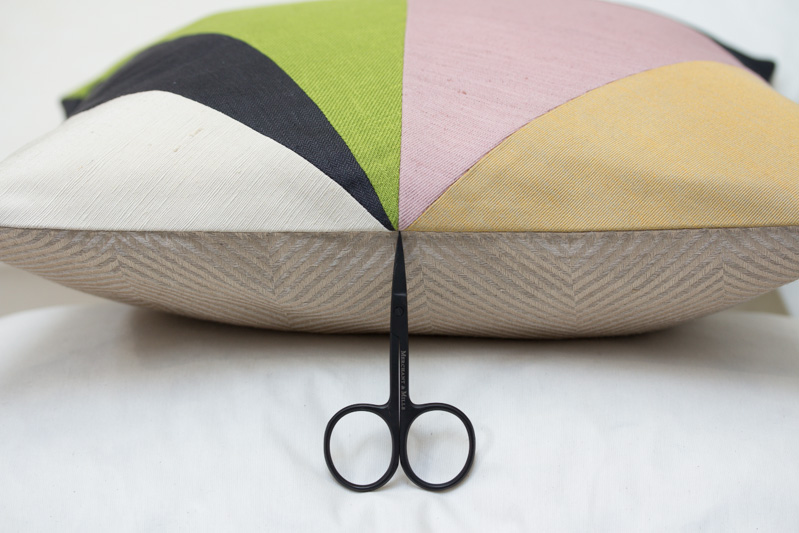 The label on the back,
a truly original signature

Maison Popineau cushions are distinctively creative, but they can also be recognized by the House's original, exclusive signature closing on the back: every cushion is closed by a hand-tied ribbon attached with leather tabs, dyed to match the cushion's design and dominant color.
A gold on black, made in France, embroidered label is the final touch. It's all in the details…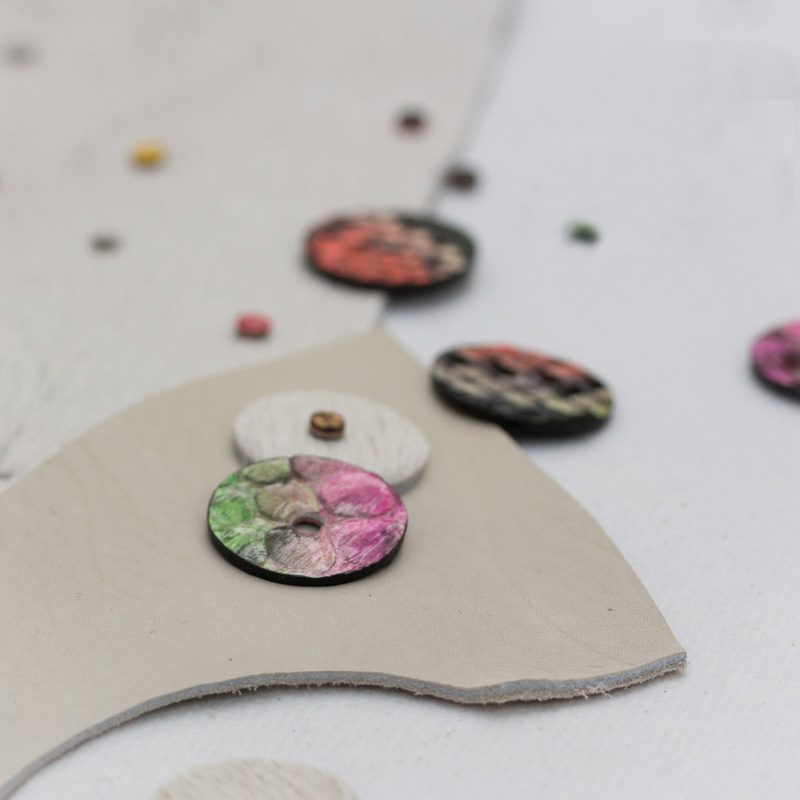 Bed pillows or living room cushions, comfort comes first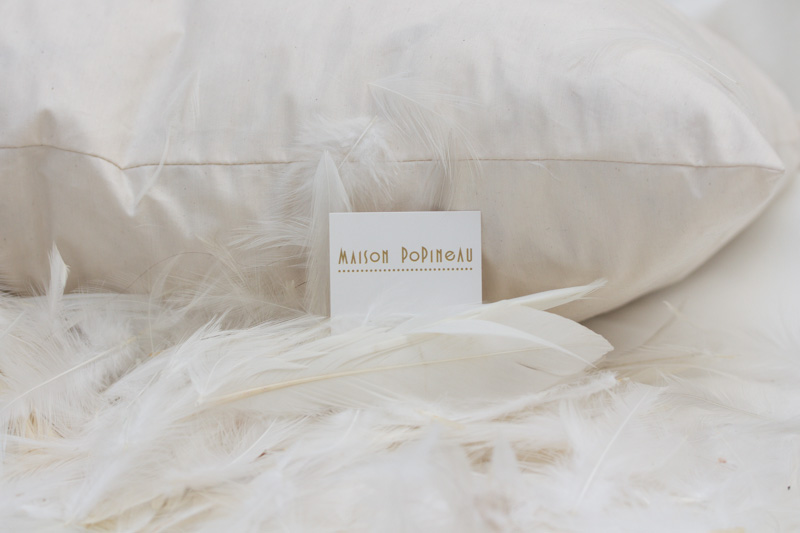 The House chose the softest and most comfortable feather filling, to ensure that all of the 100% made in France cushions provide ultimate comfort, as you would expect from a pillow.